Welcome to a guide filled with creative marketing ideas tailored specifically for bowling alley owners who are new to the world of marketing.
As a fellow bowling and sports marketing enthusiast, I understand the importance of attracting new customers and boosting sales without breaking the bank.
In this article, you'll discover 20 innovative marketing strategies that can help your bowling alley thrive.
BTW… Do you want to share a comprehensive bowling guide for beginners? Check this out: Bowling for Dummies
Marketing Ideas for Bowling Alley
Below is a list of 20 creative marketing ideas that will not only bring in new customers but also enhance your bowling alley's profitability. Click on any idea to jump directly to its explanation.
1. Themed Cosmic Bowling Nights
Idea: Transform regular bowling nights into cosmic experiences with neon lights and upbeat music.
Description: Create a vibrant atmosphere with glow-in-the-dark accessories and cosmic-themed decorations.
How-to: Set a schedule for cosmic nights and promote them using your social media channels and in-house posters.
Why: Cosmic bowling adds excitement, making it a fun activity for groups and parties.
2. Loyalty Rewards for Regular Bowlers
Idea: Recognize and reward bowlers who frequent your alley with a loyalty program.
Description: Offer discounts, free games, or exclusive access to special events as part of the loyalty program.
How-to: Implement a point-based system where customers earn rewards for each visit, encouraging repeat business.
Why: Loyalty programs build strong relationships with customers and boost retention rates.
3. Social Media Engagement Challenges
Idea: Spark engagement by hosting bowling challenges on your social media platforms.
Description: Create fun challenges like "Strike Sundays" where participants share videos of their best strikes.
How-to: Promote the challenges across your social media accounts and offer small prizes to winners.
Why: Social media challenges foster community involvement and increase your online visibility.
4. Local School Partnership Discounts
Idea: Collaborate with local schools to offer exclusive bowling discounts for students and their families.
Description: Provide special rates for school outings, and consider hosting bowling tournaments for school teams.
How-to: Contact school administrators and parent-teacher associations to establish partnerships.
Why: School partnerships attract young customers and create a positive image in the community.
5. Pop-up Outdoor Bowling Events
Idea: Organize outdoor bowling events in local parks or open spaces during favorable weather.
Description: Set up portable lanes and invite the community to enjoy a day of bowling in a new setting.
How-to: Advertise the event through local newspapers, online event platforms, and social media.
Why: Outdoor events attract attention and introduce your bowling alley to a wider audience.
6. DIY Bowling Tutorial Videos
Idea: Share engaging and informative DIY bowling tutorial videos online.
Description: Create short videos with tips on improving bowling techniques and mastering tricky shots.
How-to: Use platforms like YouTube and social media to upload and share your tutorial videos.
Why: Tutorial videos showcase your expertise and establish your bowling alley as an authority.
7. Online Booking and Special Packages
Idea: Make it convenient for customers to book lanes online and offer bundled packages.
Description: Allow customers to reserve lanes, shoes, and snacks online, and provide discounted package deals.
How-to: Integrate an online booking system on your website and promote the convenience of online reservations.
Why: Online booking enhances customer experience and encourages larger group bookings.
8. Community Fundraising Tournaments
Idea: Host fundraising tournaments for local charities and community organizations.
Description: Organize bowling tournaments where a portion of the proceeds goes to a chosen charity.
How-to: Partner with local nonprofits, promote the event, and emphasize the charitable aspect.
Why: Fundraising tournaments show your bowling alley's commitment to the community and attract participants with a cause.
9. Themed Costume Bowling Contests
Idea: Spice up regular bowling nights by hosting themed costume contests.
Description: Choose fun themes like retro, superhero, or holiday, and encourage participants to dress up.
How-to: Promote the themed contests through flyers, social media, and email newsletters.
Why: Themed contests create a memorable experience and add an element of fun to bowling nights.
10. Referral Discounts for Groups
Idea: Encourage satisfied customers to refer groups for special discounts.
Description: Offer a percentage discount for both the referring customer and the group they bring in.
How-to: Implement a referral system and provide unique referral codes to your customers.
Why: Word-of-mouth referrals can bring in more groups, increasing your customer base.
11. Cultural Festival Bowling Booth
Idea: Participate in local cultural festivals by setting up a bowling booth.
Description: Decorate your booth to represent different cultures and offer mini-bowling games.
How-to: Research upcoming festivals, collaborate with event organizers, and showcase your alley's uniqueness.
Why: Festival booths introduce your alley to new audiences and create a memorable presence.
12. Trivia Night and Bowling Combo
Idea: Combine intellectual fun with physical activity by hosting trivia nights followed by bowling.
Description: Design trivia questions related to various topics and reward winners with discounted bowling games.
How-to: Promote the combo event through trivia enthusiast groups and social media.
Why: This unique combo appeals to trivia lovers and encourages them to engage in a night of bowling.
13. Pajama Bowling Party for Kids
Idea: Create a cozy and fun experience by hosting pajama-themed bowling parties for kids.
Description: Invite young guests to wear their favorite pajamas and enjoy bowling with glow-in-the-dark effects.
How-to: Advertise the event through schools, children's clubs, and social media targeting parents.
Why: Pajama parties make bowling even more exciting for children and their families.
14. Summer Sports Camp Collaboration
Idea: Partner with local sports camps to offer bowling as part of their summer program.
Description: Design packages that include both camp activities and bowling sessions.
How-to: Reach out to camp organizers, emphasize the physical and social benefits of bowling, and negotiate deals.
Why: Collaboration with sports camps expands your audience to active and sports-oriented individuals.
15. Discounts for Senior Citizens
Idea: Show appreciation for the senior community by offering special discounts on designated days.
Description: Designate a day or time slot where senior citizens can enjoy bowling at reduced rates.
How-to: Advertise the senior discounts through senior centers, retirement communities, and local newspapers.
Why: Senior discounts attract a loyal and active demographic, while fostering a sense of community.
16. Easter Eggstravaganza Bowling Hunt
Idea: Combine Easter festivities with bowling by hosting an egg hunt on the lanes.
Description: Hide colorful eggs with surprises and discounts, turning bowling into a playful adventure.
How-to: Advertise the event through social media, local schools, and community centers.
Why: Easter egg hunts add a fun twist to bowling, attracting families and creating holiday memories.
17. Monthly High Score Challenge
Idea: Engage competitive bowlers by hosting a monthly high score challenge.
Description: Offer prizes and recognition to bowlers who achieve the highest scores each month.
How-to: Promote the challenge through your bowling alley's website, social media, and in-house displays.
Why: Monthly high score challenges encourage repeat visits and healthy competition among bowlers.
18. International Food and Bowling Fusion Nights
Idea: Create a global culinary experience by offering food from different countries paired with bowling.
Description: Host themed nights featuring dishes and decor inspired by a specific country's culture.
How-to: Collaborate with local restaurants, promote the fusion nights, and offer special package deals.
Why: International food nights attract food enthusiasts and provide a unique bowling experience.
19. Tech-Savvy Augmented Reality Bowling
Idea: Embrace technology by offering augmented reality bowling experiences.
Description: Integrate augmented reality elements into bowling lanes for an interactive and futuristic twist.
How-to: Partner with tech companies, promote the new experience, and offer introductory pricing.
Why: Augmented reality adds a cutting-edge aspect to bowling, appealing to tech-savvy audiences.
20. Christmas Bowling Toy Drive
Idea: Combine holiday spirit with charity by hosting a Christmas-themed bowling toy drive.
Description: Offer discounted games to customers who donate toys, and decorate your alley in festive cheer.
How-to: Partner with local charities, promote the event through social media, and emphasize giving back.
Why: The toy drive enhances your bowling alley's community impact during the holiday season.
Summary: Marketing Ideas for Bowling Alley
Incorporating these 20 creative marketing ideas into your bowling alley's strategy can yield remarkable results.
From hosting cosmic bowling nights to forming partnerships with local schools, these strategies offer ways to attract new customers and keep your current ones engaged.
By tapping into social media and fostering a sense of community, you can create a memorable experience that keeps bowlers coming back for more.
Remember, marketing doesn't have to be expensive to be effective. Embrace these low-cost, high-impact strategies and watch your bowling alley flourish!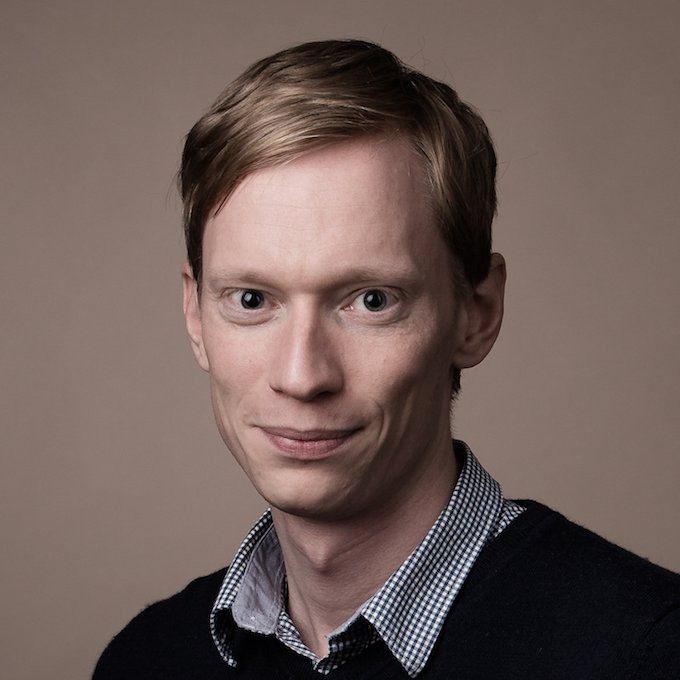 Hello! I'm Magnus Berglund, a seasoned trendspotter and proud founder of SportsBizTrends.com.
With over a decade of experience as an independent advisor and consultant, I have specialized in business development and creative marketing within the sports industry. This has, among other things, resulted in a book about sports sponsorship (only available in Swedish for the moment).
If you find my writing interesting, please share it with your colleagues and friends. It would be greatly appreciated!
And yes, I do freelance consulting and provide lectures at industry events, business networks, board meetings, and similar occasions. However, since I also work as a Marketing Manager for an industrial company, I choose the occasions wisely.
That said, don't hesitate to contact me with your inquiry.
With experience from various assignments in strategy, tactical activations, and valuation of sponsorship (from the grassroots level to the English Premier League), I am happy to share my insights and ideas in this fast-paced industry.
For more information about me and my work, including my contact details, please visit the About page, or connect with me via LinkedIn.