Sports marketing refers to a wide range of marketing and advertising methods, from sponsorship and events, to athlete endorsements and general advertising.
To simply put it, there are two types of sports marketing:
Marketing sports (as a product)
Marketing through sports
Sports marketing as 'marketing sports'
Marketing sports (as a product) can have the goal of get people interested and excited about certain teams or players, by creating buzz around them with different types of advertising. This will hopefully lead to more ticket sales and an increase in revenue due to the increased supporter base and improved fan experience.
It's important for these clubs, leagues, federations and businesses to research their target audience so they know how best to promote themselves using the marketing channels available.
Examples of large sports rights holders:
All of the above work with sports marketing, by marketing themselves, their athletes, clubs or events.
Sports marketing as 'marketing through sports'
Marketing through sports is when a business (with or without relation to sports) sponsors or supports an athlete, team, league, federation or event. This allows the company to increase their brand awareness and reach out to new audiences who may not have been aware of its existence before.
Sports marketing for companies can be accomplished through live events such as televised games or even by sponsoring teams, but often it means getting their logo on jerseys, or run ads during commercial breaks.
Examples of large sports sponsors:
Adidas
Coca-Cola
Gazprom
Nike
Red Bull
Qatar Airways
All companies above are some of the "classic" sponsors that you will see in global mega events. However, there are always new industries discovering sponsorship as a way of communication. Crypto sponsors, for example.
More about sports marketing
To dig a little bit deeper, let's take a look at some topics relevant in sports marketing.
Examples of sports marketing
To give some examples of what sports marketing is, here are some brief introductions to sponsorship, media rights and match day revenue. All three are common areas within the sports business industry.
How does sponsorship work?
Sponsorship is the act of businesses sponsoring sports events, such as tournaments, leagues or individual matches. It can also be individual contracts with athletes, as well as with culture, music and/or non-profit organizations.
The event might be televised or streamed online and the sponsors will often get exposure from signs, banners, video ads, social media and/or product placements.
What does TV & media rights mean?
Broadcasting rights are the provisions of media coverage of sports events, such as TV, radio, online streaming and more.
The media rights are often traded by agencies and brokers in order to promote them in the right media channels, and provide the rights holder with as much compensation as possible.
What is match day revenue?
Match day revenue is the total earnings that have been generated from both ticket sales and sales at the specified event, such as food, beverage and merchandise.
One way to increase match day revenue is to provide better services at the stadium, so that attendees spend more time at the arena; the larger the span is between attending and leaving, the higher is the chance visitors will spend their money.
Why companies invest in sports marketing
Sports marketing made right is an effective way to build brand recognition and brand equity. It can also be a strategic decision to use sports interest to segment a broader target group.
There are lots of different ways that companies can use sports marketing, and this is one thing that sets the method apart from many other forms of marketing. Examples of sports marketing can include event marketing, as well as digital campaigns or advertising with a famous sports star.
Sports marketing is also considered as a "softer" way of marketing than many other forms of communication. This is due to that sports marketing, such as brand exposure through sponsorships, is not "forcing" the advertising messages on people not interested in the context.
In short, companies invest in sports marketing because it's a good way to communicate with people.
How to become a sports marketer
There are a number of ways you can become a sports marketer, such as a sports marketing manager.
You could study communications or marketing in university, and then pursue a career as head of marketing for a team, scouts, collegiate affiliations.
Another way to become a sports marketer is to start working for free for your favorite club or league. This can be a great way to improve your skills and use your learnings from "being a fan" (which now is your target group).
Don't miss this guide: How to get a job in sports marketing
Summary
Sports marketing is a form of advertising that aims to promote products, brands and services through sports. It can be used as an individual strategy or in conjunction with other forms of marketing.
Sports marketing is also about finding ways to get people excited and interested in sports; athletes, teams, leagues, federations and/or events. The goal is in general to get more sponsors, increase ticket sales and increase other revenue streams, as well as build a strong sports brand.
If you're looking for new ways to market your company or your sport, then look no further than sports marketing!
Read also: How Sports Marketing Differ from General Marketing
Do you want to know more about sports marketing?
If you like this article, you might want to take a look at our page named Articles, where you find some sports marketing trends, as well as in-depth analysis and my personal blog.
You can read more about SportsBizTrends.com and our popular newsletter here: About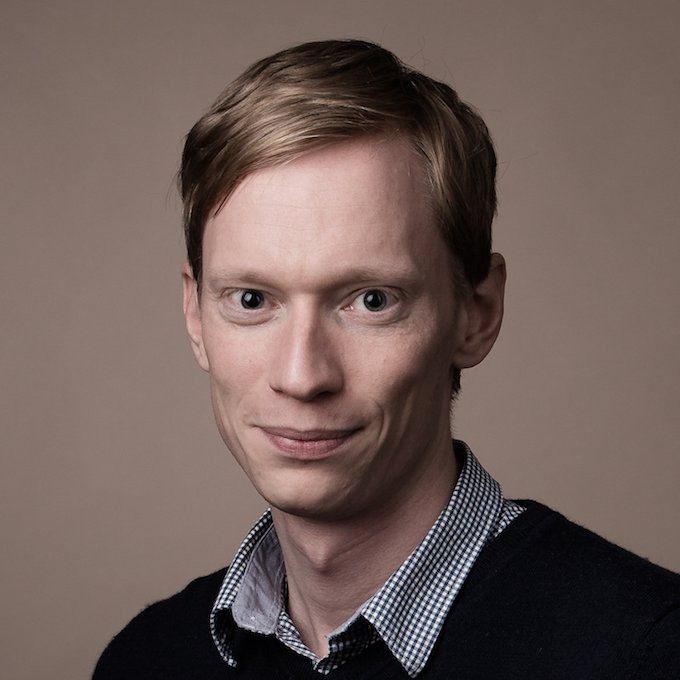 Hello! I'm Magnus Berglund, a seasoned trendspotter and proud founder of SportsBizTrends.com.
With over a decade of experience as an independent advisor and consultant, I have specialized in business development and creative marketing within the sports industry. This has, among other things, resulted in a book about sports sponsorship (only available in Swedish for the moment).
If you find my writing interesting, please share it with your colleagues and friends. It would be greatly appreciated!
And yes, I do freelance consulting and provide lectures at industry events, business networks, board meetings, and similar occasions. However, since I also work as a Marketing Manager for an industrial company, I choose the occasions wisely.
That said, don't hesitate to contact me with your inquiry.
With experience from various assignments in strategy, tactical activations, and valuation of sponsorship (from the grassroots level to the English Premier League), I am happy to share my insights and ideas in this fast-paced industry.
For more information about me and my work, including my contact details, please visit the About page, or connect with me via LinkedIn.