As you might have seen, sports marketing jobs are not very common on regular job application websites. However, if you want one of the most enjoyable jobs in the world, it's worth the strive.
I have been working in the sports industry for years, both as an employee and a freelancer. Since 2015, I work as an independent advisor and consultant.
In this article, you will find what I experience are the most important factors on how to get a job in sports marketing.
You might have to create your own job title
There are two main reasons why sports marketing jobs can be hard to find: it's a young industry, and the jobs often require special competence.
Sports have of course been around for a long time, but the professional industry is still quite "new" compared to other marketing industries, such as general advertising.
The second reason why jobs in sports marketing can be hard to get is that the actual jobs in the sports industry demand certain niche knowledge and experience.
Of course, you can tumble around the web and find the perfect job description, but be prepared to "create" your job title by being very good at something that companies, rights holders, or NGOs want.
With that said, let's dig into all this by scrolling through some of the different job titles you might stumble upon. Then, you will get my personal tips and learnings on the topic.
Different jobs in sports marketing
Here are examples of common sports marketing jobs:
Agent (Athlete Manager)
Athletic Director
Brand Manager
Broadcaster
Business Development Executive
Content Producer
Corporate Sales Director
CRM Manager
CSR & Sustainability Manager
Data Analyst
Director of Ticketing
Event Activation Manager
Event Coordinator
Field Crew
General Manager
Head of Hospitality
Head of Sponsorship
Head of Media & TV Rights
Market Researcher
Marketing Assistant
Marketing Manager (or Sports Marketing Manager)
Planner (Strategist)
PR Executive
Project Manager
Promoter
Public Relations Manager
Responsible for Social Media
Sales Person
School Athletics Director
Social Media Manager
Special Event Ticket Agent
Sponsorship Manager
Sporting Goods Sales Representive
Sports Administrator
Sports Facility Director
VIP Manager
So, are you warmed up? Grab a cup of coffee and your favorite sandwich.
3 tips to get in the industry
Since I don't know who you are, what you are interested in, what you are good at or where in the world you want to find a job in sports marketing, it's actually quite hard to give perfect advice.
But hey! With that said, here follows a couple of basic tips I think will work for most of you.
1. Learn basic marketing
If you want a job in sports marketing, you need to know two things; sports and marketing. For most of you, the first part (sports) is not the kicker. It could be, but it's more important to focus on the second part.
I think it's important to realize that when you manage "general" marketing, there will always be a job for you out there. All industries need good marketers (and salespeople).
How to learn marketing principles
There are many ways to learn marketing. I attended a two-year vocational training course, where a third of the time was an internship. For me, this was perfect to both get the theoretical and practical view I needed.
Nowadays, there are many ways to get basic marketing knowledge:
Get a University Education
Apply to be a Trainee or Marketing Assistant
Take a Distance Course (with or without certification)
Search the Internet for marketing articles and advertising blogs
Attend free industry specific lectures or Zoom conferences
Spend an hour a day in front of educational YouTube videos and/or listen to inspiring podcasts
Read books, and subscribe to free newsletters from industry professionals
Focus on the evergreen basics
There are tons of things to learn within the marketing field, but I personally think it's more an art than a science.
If you are able to learn a few of the basics very well, and continuously read and listen to industry news and trends, I think you will go very far.
The one thing that makes me think the basics of marketing are "enough" to become a great sports marketer is that most of the people you will work with actually have quite a little knowledge.
If you are working for a sports club, for instance, you might be the only person who knows what target group or brand position means. These are by the way two great expressions to know inside and out.
Words and expressions that are good to know
To have a chance to succeed in sports marketing, you should be comfortable with not only these three words and expressions but with the true meaning of them:
Brand
Target group
Marketing plan
And yes, of course, industry-specific terms like sponsorship, rights holder, matchday revenues, media coverage, sports manager, merchandise, and many more are very important too.
It also helps if you can explain gems like these to other people:
Brand positioning (and why it is essential for sponsorship marketing)
The difference between results and effect
Tactical vs strategic marketing (and how sports can play a role within both)
In fact, to describe and explain things, in general, is a great way to confirm that you truly have learned. Try with a friend or your parents, then go to your local sports club or similar to see if you can simplify the things that you've read or listened to.
2. Read industry news
One of the worst hidden secrets in the sports marketing industry is that I absolutely love to read sports business news, interviews, and columns. As you might have guessed, that's why I started SportsbizTrends.com.
But there's a reason for that.
I still remember the first day of my internship. I had to get it at a brand experience agency, but to be honest, I didn't know what an agency was. In Sweden, the word for "agency" is the same as for "dresser" (byrå).
That's where I started. And some years later, I had the opportunity to evaluate sponsorship contracts at the English Premier League level. Things can go fast if you're eager to learn.
Anyway, one of the things I was told that first day of the internship was to read the industry news. At this time, there were two main sources for (general) marketing news in Sweden; Resumé ("Summary") and Dagens Media ("Daily Media").
If I quite fast understood what an agency was, it took me several months to be somewhat confident with the industry jargon; the names of all other agencies and different media networks, but also I knew what a pitch was, and why procurements were important, and so on.
To read the news every morning, even if I didn't understand it all, was a great school for me. And I think you can benefit from the same approach as well if you want a sports marketing job.
Here you can find some of the industry sources that I follow on a regular basis: Top Sports Industry News, Blogs, Podcasts, etc
3. Specialization is key
To get a job in sports marketing, specialization is the way to go. Why? Because much of the actual work is done in groups of people with different skills (workgroups).
If people know what YOU are good at, there's a greater chance that they will hire you (either as a consultant or with a full-time job).
The same works for agencies
In my experience, specialization is also key if you want to start a sports marketing agency. This might not be your first option, but I would encourage you to at least consider it after a couple of years in the industry.
There is a lot of general marketing and advertising agencies out there, but not that many niched within certain sports, or focused only on valuation of sponsorships, fan behavior research, optimal ticket pricing et cetera.
The pro tip is to create a completely new field or sub-industry. There, you will be sure to be number one.
Focus on "your" sport and personal interest…
You probably have at least one sport that's close to your heart. Use that experience, knowledge, and energy to your advantage.
Maybe you played some sport when you were young? Maybe you have a favorite team you follow on and off-season? Or maybe you are a professional athlete looking for a second career?
Instead of being the best on social media, the world's greatest sponsorship expert or master of ticketing, you might consider being the number one marketing expert within [your sport].
Another option is to be the best on [your sport] social media, the world's greatest [your sport] sponsorship expert or master of [your sport] ticketing.
Dare to be a nerd.
…but don't forget to widen your circle of competence!
Personally, I have been playing a lot of tennis since I was young and it has always been "my" sport. This sport-specific knowledge (and personal network within the sport) helped me when I had clients (sponsors) interested in sponsoring ATP tournaments and the WTA tour.
But to be honest, from a professional perspective, I really haven't "developed" much from tennis.
When I look back from my learnings and experiences, the ones that stand out are really from assignments within football (soccer), ice hockey, squash, gastronomy, and CSR organizations. Even museums and other rights holders within culture and art have developed me more than tennis.
It might not be the first thing I recommend you to do, but I want to be very clear: Always expand your circle of competence. Either it is from other sports, other cultures, or other areas within marketing or business in general.
To experience new things, and learn from them, is surprisingly fun. And it's also one of the great benefits of working in the sports industry.
Personal skills that might help you get the right job (not just "a job")
In my experience, the best outcomes come from combining knowledge, personal skills, and genuine interest. (Together with cautious risk-taking and timing.)
The following are some of the skills that I think are a plus to highlight (or develop), if you are searching for a job in sports marketing. But, of course, you can be fine without any of them too.
Ability to listen (not just hear).

Writing. If you are a decent writer, I believe you are better than most.

Non-verbal communication. Be aware of what You and Other say when they are silent don't speak.
Public speaking and presentations (also means in small groups and/or meetings).
Visual. Some of you have an eye for design, colors et cetera (I really don't).
Reading comprehension. This skill is often forgotten, but it is the same as the ability to listen, but in text.
Rhetoric (or to be precise, I might say the ability to think strategically when talking).
Authority. This could be a strong voice, "pondus" or other personal traits.
PowerPoint and/or Keynote. In some teams/workplaces, computer "skills" will make you invaluable.
If you want to strip these skills down to a few essentials, I would say that 1) the ability to be on time and hold deadlines, 2) be kind and personal, and 3) loyal (willingness to "put in the work" that has to be done) will give you a successful career no matter what industry or job you end up with.
Summary
To get a decent or well-paid job in sports marketing, it might not be enough to "just" be a general marketing wizard. You need to know the sports industry well, and also be able to see things from a fan perspective, as well as from an athlete's point of view.
I would also like to remember you for the part about learning the basics of marketing. What I have been trying to say is that you can use sports marketing to learn "general" marketing, and then use these learnings in a job within another industry.
Sometimes it's not a bad idea to separate personal interest (eg hobbies) from your "nine-to-five profession".
With that said, if you've ever considered working within the sports industry. I have nothing less than recommendations.
Think about it this way: even days when the assignments are boring (sorry clients!), you work with SPORTS, the most enjoyable thing in the world.
To cite an industry giant that you have probably heard of: Just do it!
PS. If you thought any tips were good, and you've got (or created) a job in sports marketing after this, feel free to contact me. I'm genuinely interested in what path your career took and what you are doing in your (new) profession.
Do you want to know more about sports marketing?
If you like this article, you might want to take a look at our page named Articles, where you find sports marketing trends, as well as in-depth analysis and my personal blog.
You can read more about SportsBizTrends.com and our popular newsletter here: About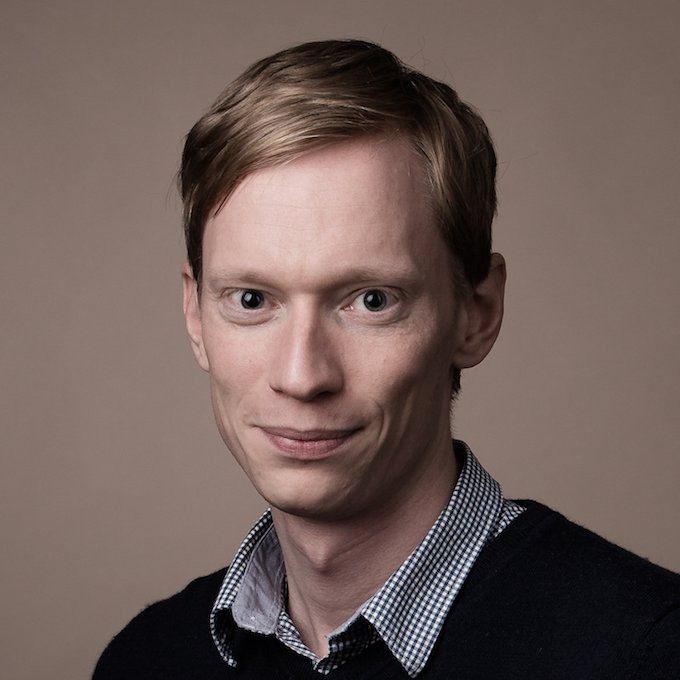 Hello! I'm Magnus Berglund, a seasoned trendspotter and proud founder of SportsBizTrends.com.
With over a decade of experience as an independent advisor and consultant, I have specialized in business development and creative marketing within the sports industry. This has, among other things, resulted in a book about sports sponsorship (only available in Swedish for the moment).
If you find my writing interesting, please share it with your colleagues and friends. It would be greatly appreciated!
And yes, I do freelance consulting and provide lectures at industry events, business networks, board meetings, and similar occasions. However, since I also work as a Marketing Manager for an industrial company, I choose the occasions wisely.
That said, don't hesitate to contact me with your inquiry.
With experience from various assignments in strategy, tactical activations, and valuation of sponsorship (from the grassroots level to the English Premier League), I am happy to share my insights and ideas in this fast-paced industry.
For more information about me and my work, including my contact details, please visit the About page, or connect with me via LinkedIn.