With the Financial Times reporting that "Cryptocurrency exchanges target sport sponsorships", I guess this is a trend that we more or less can confirm. But, what is there to learn?
Last year, I read a book with the nice and neat title "The Basics of Bitcoins and Blockchains: An Introduction to Cryptocurrencies and the Technology that Powers Them (Cryptography, Crypto Trading, Digital Assets, NFT)".
It's hard for me to evaluate the book further than just say it was good.
I learned a lot about the specific topic, but more interestingly, I've got another perspective on societal development in general. (At least that is what I believe.)
Cryptocurrency and blockchain is still outside of my circle of competence, but I'm happy to be able to read and understand the news and articles within "my" field (sports marketing) that involves the context.
Endorsement marketing, as its finest
As you might now, people like Elon Musk and companies like MicroStrategy have "endorsed" various cryptocurrencies, mainly with focus on Bitcoin, making the cryptocurrency more and more mainstream, I should say.
The endorsement part is particularly interesting in this stage of "maturity" for blockchain. Why? Because it's more or less defined now within the sports industry.
Let's take a look of just some of the most recent news on the topic:
These are neither the latest nor the first. Crypto sponsors have been around for a while, but not as widely as now. That's why I feel safe to say that it's one of the active sports marketing trends.
Crypto sponsors pay in… crypto!
One thing that seems to be "new" this year is the aceptancy from rights holders to get paid in cryptocurrency. The PSV case and the news regarding Cade Cunningham are good examples, as well as the following within motorsport.
– I'm thrilled to be partnering with Voyager because they make it simple for anyone to participate in the crypto market, said Landon Cassill, a NASCAR driver who was paid fully in a portfolio of cryptocurrency, led by Litecoin (LTC) and the Voyager Token (VGX).
– The Voyager platform offers a vast selection of coins on which to buy and earn interest, giving everyday investors access to wealth-building opportunities. Crypto is changing the game for so many people, and is the reason I've accepted this sponsorship 100% in cryptocurrencies and will be representing Voyager this season, the driver said in a release.
– For Litecoin (LTC) to be used as payment to sponsor Landon Cassill is exciting and a validation of LTC's original purpose, stated Litecoin's creator and Managing Director of the Litecoin Foundation, Charlie Lee.
Time will tell who are the biggest winner from this, and all of the other, partnerships.
Are crypto sponsors really that unique?
There are no perfect equal-sign between crypto sponsors and the Chinese companies that "overtook" the Euro 2020, but to be honest the principals feels very much the same.
During the Euro 2020, football fans from all over the world were exposed to brands like Alipay, Hisense, Vivo and TikTok, making China one of the largest contributors to the UEFA party.
I guess many of us don't have a chance to consume these brands, and maybe not even now what they are doing. Other sponsors included Coca-Cola, FedEx, Booking.com, Volkswagen, and Qatar Airways, which might be more familiar.
Sponsorship is a way of marketing that uses traditional exposure to add brand value. It doesn't matter if it's Coca Cola, TikTok or Bybit, the principles are more or less the same.
The importance of "keeping up"
One question I have thought about is that if sports clubs, as well as rights holders in general, have a societal responsibility to "validate" their upcoming partners, and if so – in what extent?
As long as the sponsors are legit, I guess old-minded people like myself just have to dig deeper to evolve in step with the development of the society. By reading a blockchain-book a year, for instance.
I think the overall learning from this is quite simple: sports sponsorship is a way to get legitimized a brand, a product or an industry. Especially to reach a greater pool of people. And at the same time, these partnerships are probably a very efficient way to establish a degree of confirmation bias among users and early adopters.
And, to be very clear, it's not just blockchain companies, I also mean TikTok. They are/was also outside my circle, even though it's growing. There will always be new (crypto) sponsors, so we better just "dig in" and do the work as they enter our industry.
Trendspotter and contributor to this article: Magnus Berglund (About)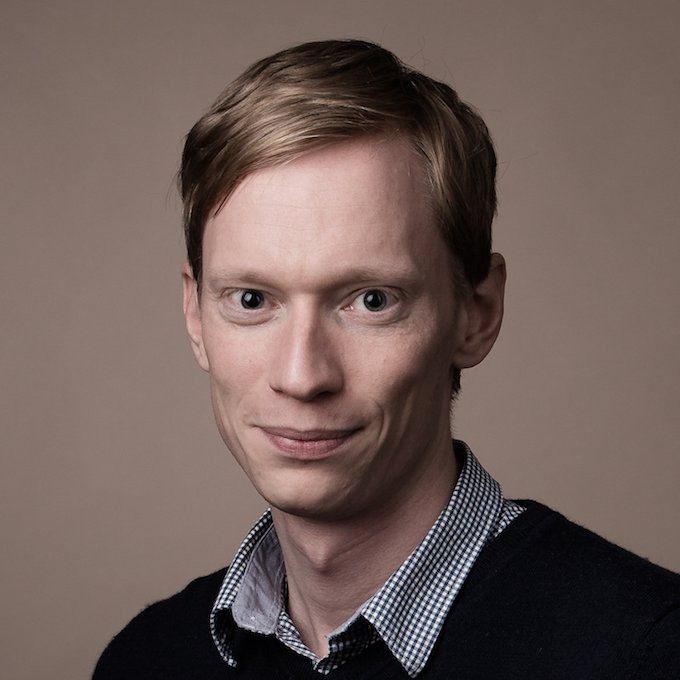 Hello! I'm Magnus Berglund, a seasoned trendspotter and proud founder of SportsBizTrends.com.
With over a decade of experience as an independent advisor and consultant, I have specialized in business development and creative marketing within the sports industry. This has, among other things, resulted in a book about sports sponsorship (only available in Swedish for the moment).
If you find my writing interesting, please share it with your colleagues and friends. It would be greatly appreciated!
And yes, I do freelance consulting and provide lectures at industry events, business networks, board meetings, and similar occasions. However, since I also work as a Marketing Manager for an industrial company, I choose the occasions wisely.
That said, don't hesitate to contact me with your inquiry.
With experience from various assignments in strategy, tactical activations, and valuation of sponsorship (from the grassroots level to the English Premier League), I am happy to share my insights and ideas in this fast-paced industry.
For more information about me and my work, including my contact details, please visit the About page, or connect with me via LinkedIn.