Leading up to the 2021 US Open, long-term sponsor Wilson Sporting Goods opens its New York City Tennis Experience with a pop-up museum and store. In fact, this is more than "just" another pop-up.
For more than forty years, Wilson has been at the center of New York tennis as the official ball and racket stringer of the US Open.
For me, as a Slazenger fan, this is of course nothing compare to the commercial relationship between "my" brand and Wimbledon, dating back to 1902. But hey, forty years are more than most sponsorships these days, so let's go ahead with todays topic.
Love All: A Wilson Tennis Experience
Located in SoHo, the new Wilson Pop-Up Museum is opening its doors at 594 Broadway, with legendary tennis star Billie Jean King. The pop-up opening precedes the 2021 US Open, which will take place in Flushing, N.Y. from Monday, Aug. 30 to Sunday, Sept. 12.
Titled "Love All: A Wilson Tennis Experience", the pop-up will pay homage to Wilson's long-standing history in the sport of tennis, highlighting groundbreaking athletes and Wilson Advisory Staff members, and the extraordinary milestones in tennis innovation throughout.
While walking through the museum-like location, guests will be able to experience the brand's legacy firsthand.
The pop-up will also serve as a retail location, where Wilson Sportswear, including its latest tennis-inspired apparel collection for men and women, will be available for purchase along with a curated assortment of footwear, balls, accessories, and tennis rackets
And if this were not enough, Wilson presents some limited edition and exclusive items, such as the Kith x Wilson Pro Staff 97, US Open Clash, and the Blade V8. (If you are a tennis nerd, you know this is some serious stuff.)
Personalization is the kicker
Another thing which really makes this a potential flagship in sponsorship activation, the store will feature a "racket maestro". The maestro will be offering racket customization, as well as interactive experiences, including tennis ball art and apparel personalization.
Careful readers thus note the well-thought-out combination of 1) timeless content and 2) personalized content. These are certainly two keys to increase the chances of success.
Once passing through the museum, the location will also feature a ball room and gallery, featuring select Wilson hard goods and a unique display outlining the "Making of a Modern Racket".
The second floor is an exclusive Sky Box lounge, that will host events and offer tournament viewing. And yes, guests, groups and corporations can schedule special events and appearances.
Digital focus creates more than ever need for physical experiences?
The Wilson Pop-Up Museum is just the beginning for the long-standing leader in sporting goods in New York. At the museum, Wilson will exhibit the stories of additional sports ventures in the coming months, all leading up to the grand opening of the NYC Wilson Flagship Store later this year.
Wilson opened its first-ever retail location, a "Wilson Heritage Store," in their hometown of Chicago in July 2021. And while the brand is new to brick-and-mortar, Wilson is not new to retail, having executed dynamic pop-up stores at sporting events like the Super Bowl, College World Series, and the US Open, for decades.
In a world were more and more brands goes digital, with Direct-To-Consumer distribution, I am convinced that the "physical memories", driven by passion and social experiences, created within live visits at events will be increasingly more important. In short, smart and genuine event marketing will be a cornerstone to a successful sponsorship activation.
I am of course biased with my own thoughts, but in a statement leading up to the grand opening of the Wilson Pop-Up Museum, the brand says just this. So it is really easy to be on the right side of the trend in this case.
Wilson states that they will "continue its direct-to-consumer expansion, opening flagship stores in New York, Los Angeles, Beijing and Shanghai in the coming months".
If (when) corporate marketing departments connect the dots, event marketeers will flourish within the sports industry, as more business models goes digital.
Historical milestones featured in the Wilson Pop-Up Museum
Here follows some of the milestones and stories that are told in the Wilson Pop-Up Museum.
Jimmy McDaniel Breaks Tennis' Color Barrier
On July 29, 1940, McDaniel played in the first interracial tennis match against Don Budge. The event, set up by Wilson Sporting Goods, was held at the Cosmopolitan Tennis Club in Harlem.
Jack Kramer: Pioneer of Open Era Tennis
With a presence more powerful than his fierce forehand, Kramer's impact on the game was enormous. The multiple Grand Slam® winner championed the serve-and-volley style of play and is considered one of the game's great promoters, strongly advocating for open tennis between pros and amateurs.
Billie Jean King Fights for Equal Rights
The guest of honor's historic 'Battle of the Sexes' match viewed by an estimated ninety million people worldwide ignited the feminist movement for women's sports. The BJK autograph racket came to symbolize King's role as an equal rights advocate and ambassador.
Serena Williams Becomes Best of the Open Era
On Jan. 28, 2017, Williams added to her storied career by winning her 23rd Grand Slam® singles title at the Australian Open, the most by any player in the Open Era.
20 Slams, Only One Roger
Amassing an incredible 20 men's major singles titles since turning pro in 1998, Federer is one of the most prolific men's champions the game has seen. His career excellence in singles is led by dominance on grass and hardcourt where he's won an Open-era record eighth men's Wimbledon titles, five US Opens, six Australian Opens, and six ATP World Tour Finals. He's done it all with a Wilson racket in hand, including his current Pro Staff RF97 Autograph.
Kith for Wilson
Wilson's rich history with New York City and love for working with barrier breakers extends beyond the sport of tennis. In an homage to the zeitgeist of the beloved game, Wilson embarks on a landmark collaboration with Kith, an NYC-based global lifestyle brand known for creating premium products that capture passion and evoke nostalgia. Through Kith's discerning perspective and uncompromising standard, the partnership inspires future stories to be told, by a new generation of players and fans alike.
Fore more information about the museum, please visit this article at wilson.com.
Trendspotter and contributor to this article: Magnus Berglund (About)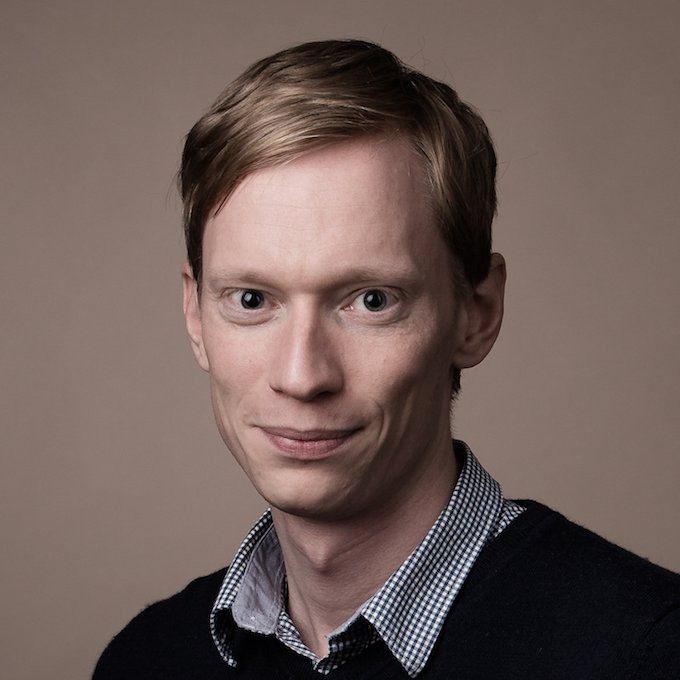 Hello there! I'm Magnus Berglund, a seasoned trendspotter and the proud founder of SportsBizTrends.com.
With over a decade of experience as an independent advisor and consultant, I have specialized in business development and marketing strategies with a strong focus on the sports industry. This has, among other things, resulted in a book about sport sponsorship (in Swedish).
If you find my writing interesting, please don't hesitate to share it with your colleagues and friends. It would be greatly appreciated!
For more information about me and my work, including my contact details, please visit my About page (or connect via LinkedIn).